Tell Target executives: End port pollution this retail restocking season!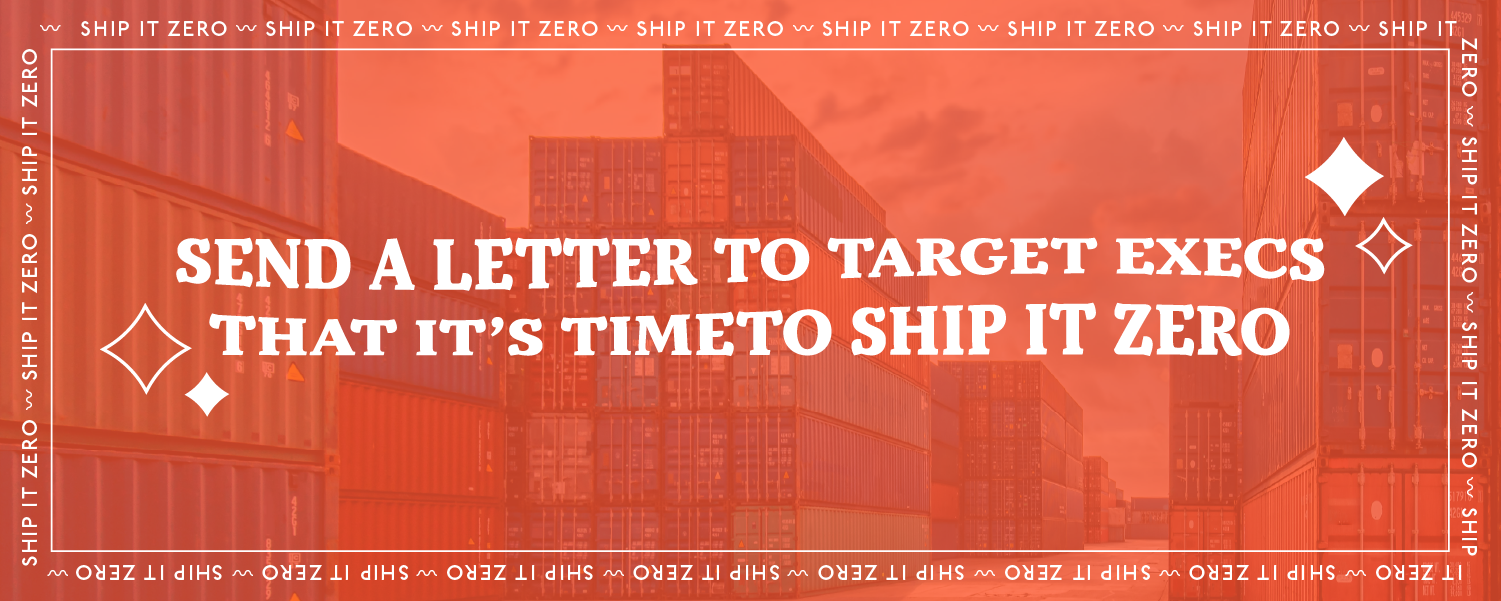 Tell Target executives: End port pollution this retail restocking season!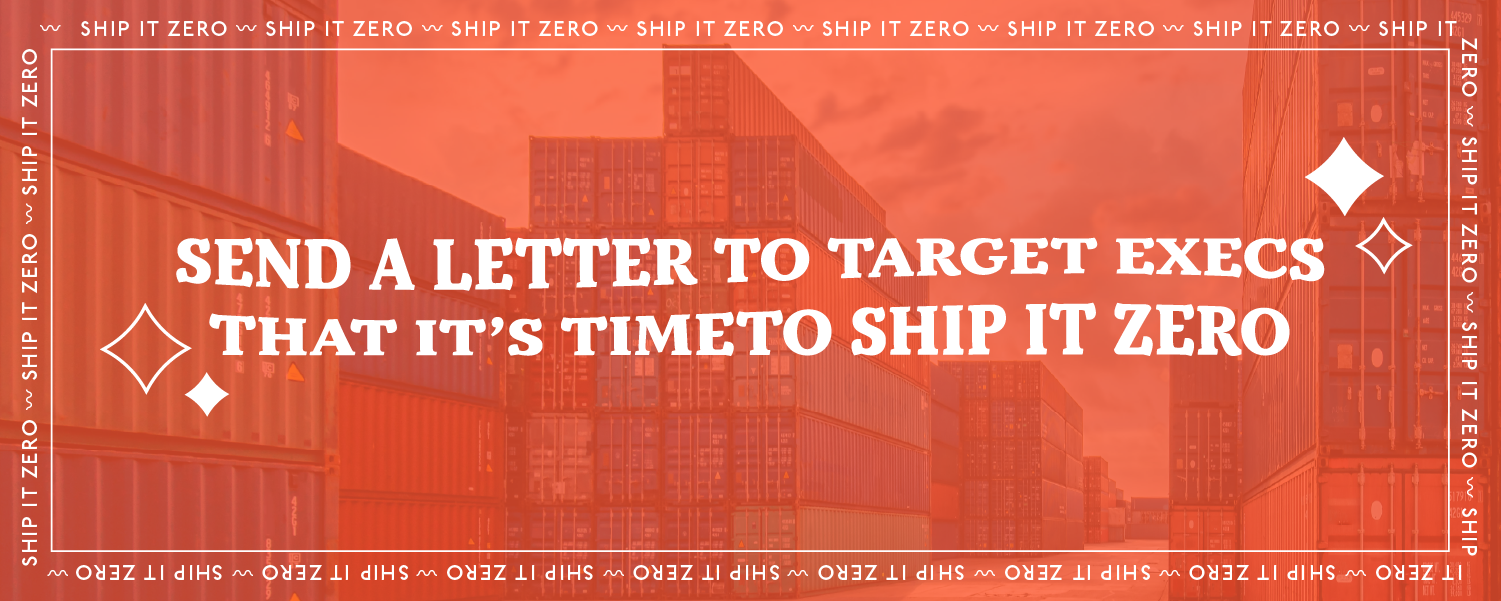 Ship It Zero is now one year old! As we're entering our second year of commitment to a clean climate future, we're hitting the ground running: help us keep the pressure on Target as we enter the busiest — and dirtiest — time of the year for ocean cargo shipping. Join us in emailing Target leadership in just one click to demand an end to toxic port pollution by transitioning to clean, renewable electricity at ports.
It's Back to School season, which means retailers like Target are rushing to ship TONS of products across the ocean — reaping major profits. Target's outsized shipping footprint (they're the number THREE most-polluting ocean shipping retail importer to the U.S.!) creates major pollution for port neighborhoods. Families and communities exposed to toxic ship emissions face decreased life expectancies and greater risks of asthma, cancer, and pulmonary disease. The consequences are measurable.
Help us hold Target responsible: Email Target executives to end fossil-fueled pollution at ports and take responsibility for their harms to customers, portside neighbors, and the planet.
We're one year into the Ship It Zero campaign, and already, Big Retail peers like Amazon and IKEA have made clean shipping commitments. But Target refuses to budge: after 12 months of hard-hitting, committed pressure to urge Target to transition to zero-emission ocean shipping by 2030, the Big Retailer still hasn't taken action. This year, we need that to change.
Email Target executives today demanding they end port pollution by electrifying Target's ships and prioritizing the health of port communities and the planet.
Thanks for taking action with us!