The 2-minute Ship It Zero Survey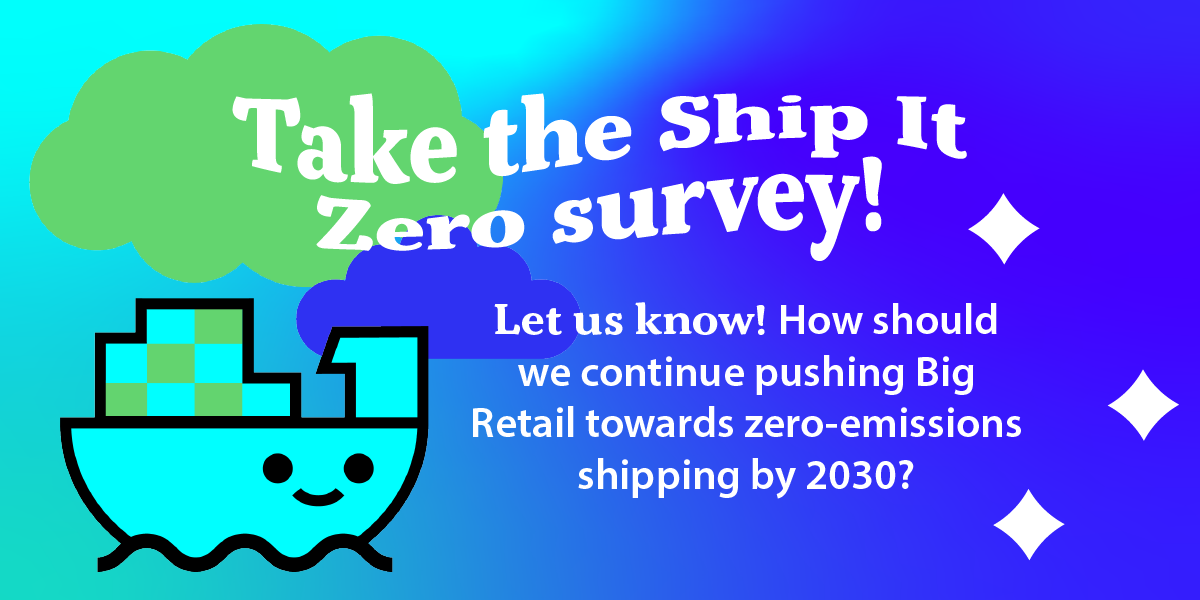 The 2-minute Ship It Zero Survey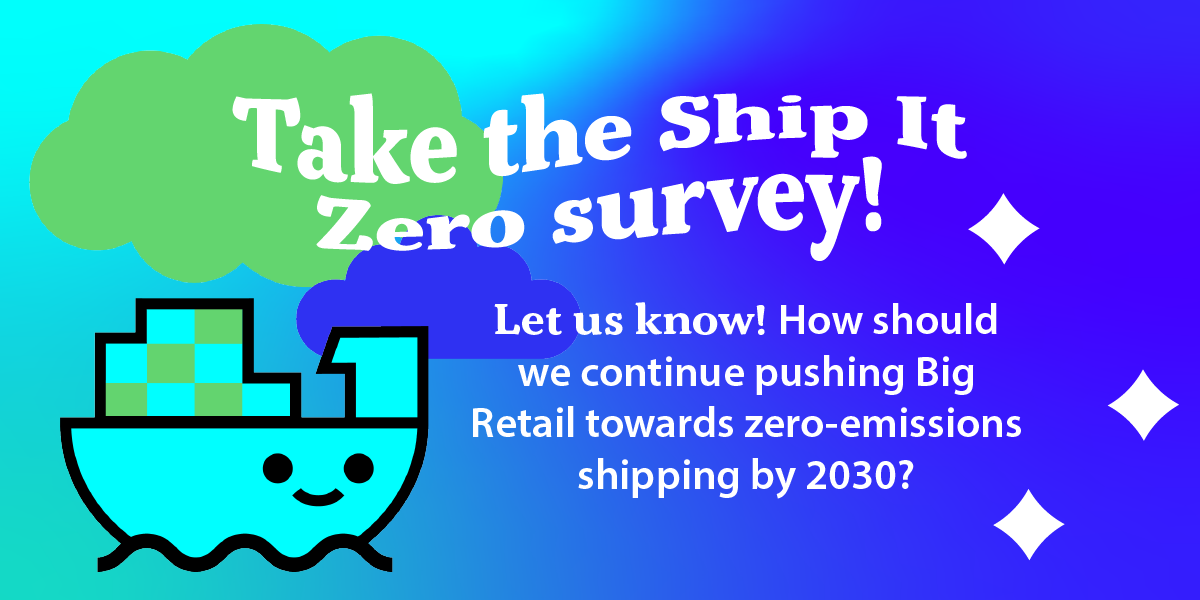 Thanks for taking part in Ship it Zero's 2022 community survey! Your responses help shape our campaign strategies and priorities for the year to come.
So let us know: maybe there's an ocean shipping issue we need to tackle or a way you'd like to get more involved. Your ideas help us develop a more effective campaign that turns up the heat on Big Retail (public pressure matters, especially from customers!) and inspires others to take action.
Thank you for taking action.
Who We Are

Ship It Zero is a climate and public health campaign to move the world's largest retail companies to 100% zero-emission ocean shipping.