Recruit 5 friends → Get A Sticker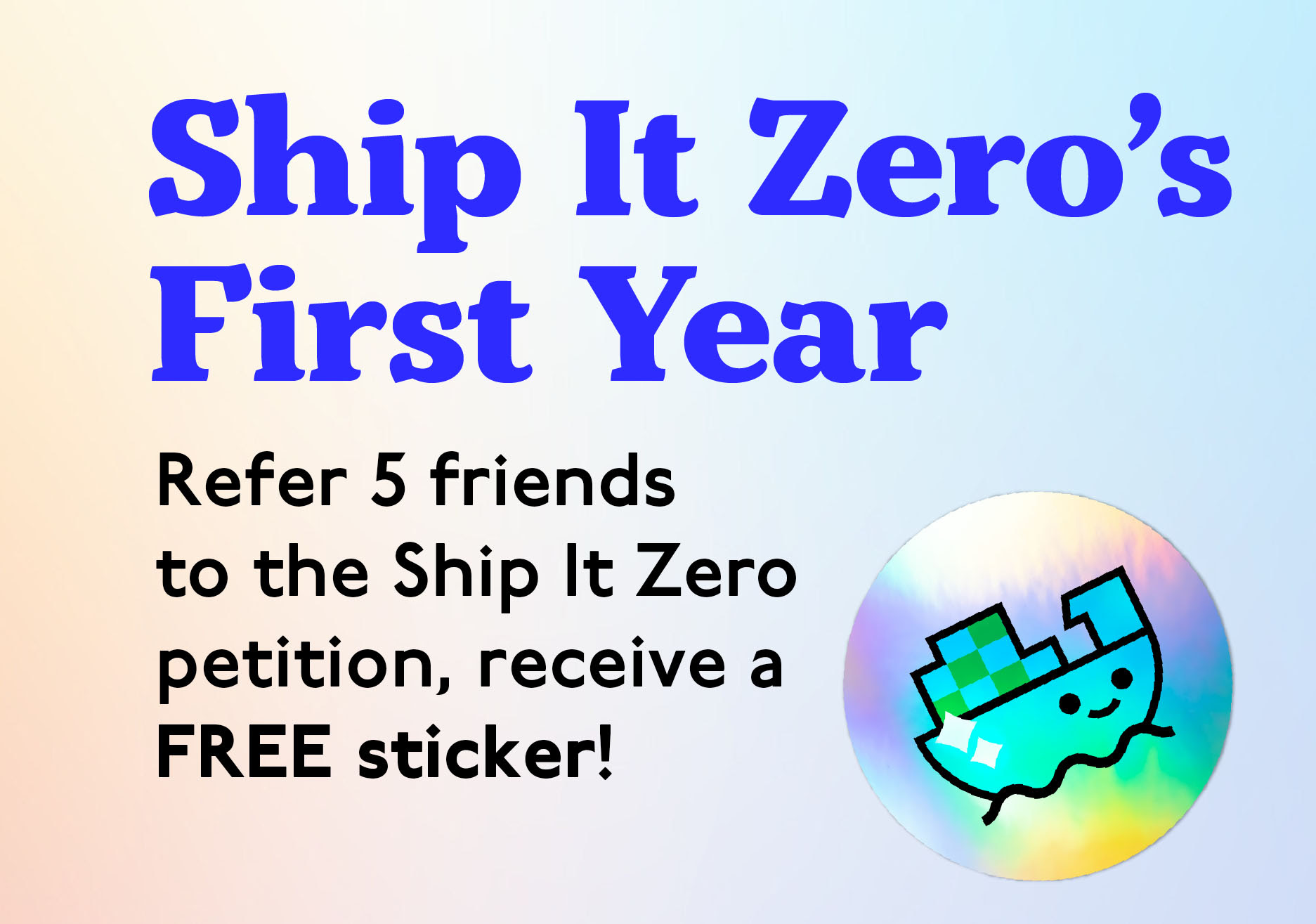 Recruit 5 friends → Get A Sticker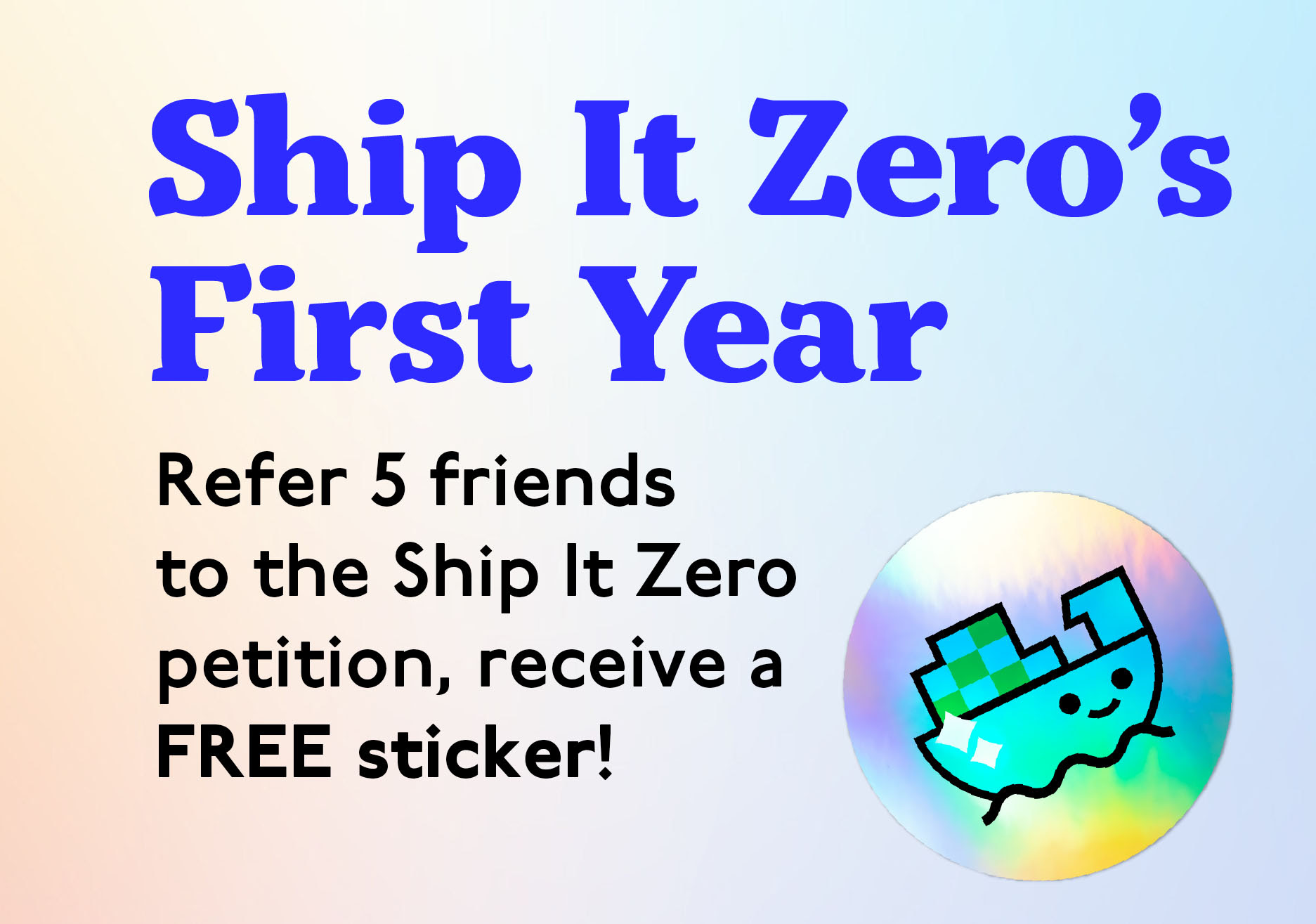 Ship It Zero launched a year ago to raise awareness of the health and climate harms caused by ocean shipping and to urge Amazon, IKEA, Target, and Walmart to commit to 100% zero-emissions shipping.
Thank you for your support! Between our partners, allies, and nearly 50,000 supporters (including you), we are a growing movement that Big Retail can no longer ignore.
For Ship It Zero's Anniversary, we want to get to 60,000 signatures on our campaign—we need YOUR help. We challenge you to recruit at least 5 friends to sign the #AbandonDirtyShips petition.
HOW TO ENTER
Sign up through this form, provide us with your mailing address, and we'll send you your personal petition link within 24 hours. The first 50 advocates to participate will receive an exclusive Ship It Zero sticker, so enter now!
*​Referrals are currently only available to U.S. supporters. 
Who We Are

Ship It Zero is a climate and public health campaign to move the world's largest retail companies to 100% zero-emission ocean shipping.